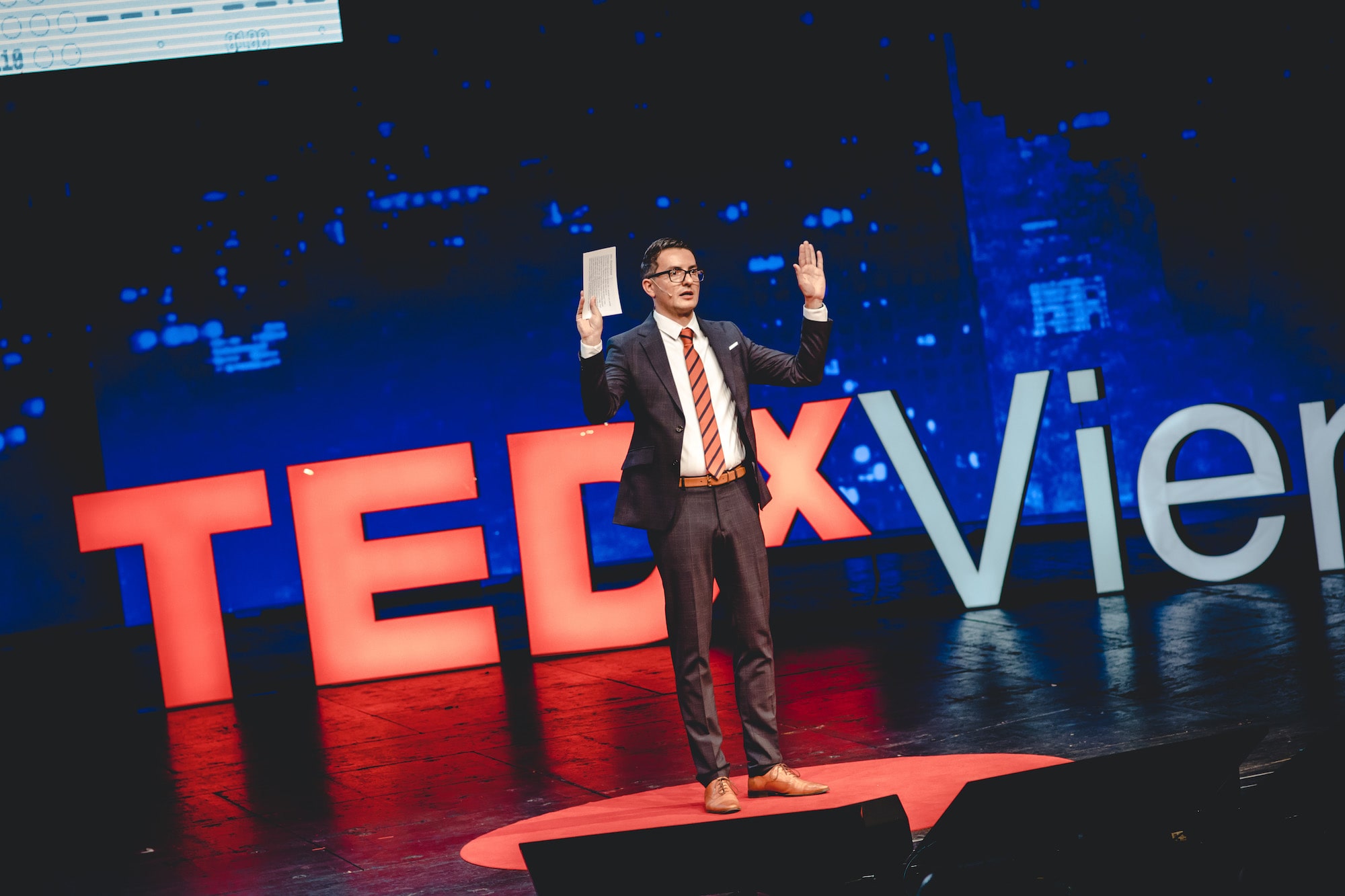 Over the past years, TEDx Vienna has been live streaming their talks but, every time they had a break, the live stream would end and start again once the break was over.
So the outcome was to create an intermission show focusing on creating behind-the-scenes content showcasing the speakers, the partners, the venue, and other related content to the main theme of the event, resulting in over 3 extra hours of quality TEDx Vienna Content.
So between the TEDx Vienna Team and our, the content for the program was put together and delivered. We were responsible for the production in the studio and sending the final signal to more than 5000 viewers across the world.
The content from the stage was filmed and recorded by Piece of Cake Films who was kind enough to send us the signal so we could combine with ours and provide a continuous live stream of more than 10 hours.
Total Viewers: 5000+ throughout the day and following days as the recording of the live stream could be seen on the website.
Max Viewers at once: 153 participants watching live.
Produced October 2018
Program: Sasha Lipmann
Event Support: Katherina Skripnik
Camera: Jesus Polanco
Live Editing: Roberto Velasco
Videographer: Sebastian Somloi
Live Stream Moderation: Juan Guerra
Cover Picture: Natalia Sanderson